Kumiko Lawrence was born and raised in Japan in a small townoutside of Tokyo where the area continued much as it had for generations. Thick woods, rice fields, rippling streams, mossy green ponds back then. 
Her parents loved music and enjoyed oil paintings. Her father got a stereo record player (the first one in the village!!) and tons of vinyl records of classical music.
Kumiko loved to crawl in between the two big speakers. It was her space there,
she listened and drew pictures almost every day.She loved playing the piano with the choir of frogs in spring,cicadas in summer, crickets in fall. Art and music...For her, the two are inseparable. That was such a sanctuary and her little soul would calm down and contemplate the world. Those childhood experiences influenced her later life .
Music and art were inseparable. She saw colors from the music, heard music from colors, and smelled in response to touch.  Just about any combination of the senses was possible. She thought everyone could, but she learned later in life about the word "synesthesia" which, together with the nature around her, all her senses were interactively connected inside her.
The accuracy was fading (which was a great relief for her in a way) but her intuitiveness lead her to be a therapist. She is a craniosacral therapist, bodyworker and energy work practitioner. This side of her is inseparable from art and music. Combined, she calls her style "Healingart" and she is leading her own healing sessions, seminars and writings, using various media (www.unihealingart.com)

As for art study, Kumiko learned western painting and drawing techniques in schools. Also, she has been enjoying drawing Manga. But it was when she first tried sumi (Japanese ink) painting in her forties that everything clicked. It was as if she were between stereo speakers, painting freely with the mind of a child. She continues painting illustration and Manga style art, recently she has started to doing it with digital media using iPad.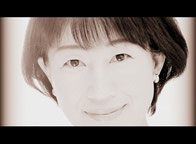 Kumiko lives in Seattle,Washington (U.S.A) and is currently working with her husband, Kenneth E. Lawrence, an Asian theater and music specialist, on a series of paintings
inspired by Noh (Japanese traditional masked dance drama) and epics of the world.
Kumiko's art is regularly featured in Digiletter (https://us.mag2.com/ ) and Parabola Magazine (https://www.parabola.org/). She is also working on "Anatomy Sumi," a series of artworks that combines her love of sumi painting with the soul and body (www.sumikumiworks.com).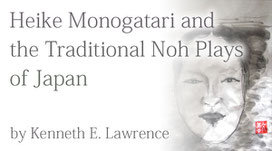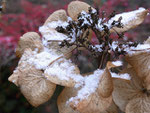 Kumi-Awase means "interstices" or "overlapping" in Japanese and sounds very much like my name, Kumi( Kumiko). This blog is the intersecting interests of... me!!

Storytelling ( Live performance) and Publications 
with kenneth E. Lawrence and various artists